MATT BLOOM, CPP, Director of Relationship Management & Regional Manager, East Bay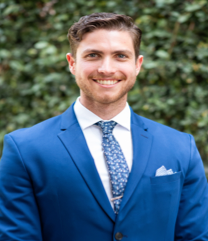 Matt is an Oakland-based Area Manager and Director of Special Events. He helps to manage day-to-day operations in the East Bay and oversees the coordination of valet and special events throughout the Bay Area.
Matt has earned his Certified Parking Professional credential as given by the National Parking Association.
Matt graduated in 2014 from the University of Alabama with a degree in Environmental Science and Computer Applications. He was an active member of his fraternity and is a volunteer at ARF.
Prior to joining Douglas Parking, Matt worked at an investment firm doing fund accounting. In his spare time, he enjoys fishing, music festivals, and relaxing with friends.
CONTACT: matt[@]douglasparking.com
JESSE COURTNEY, Airpark General Manager, Oakland & Portland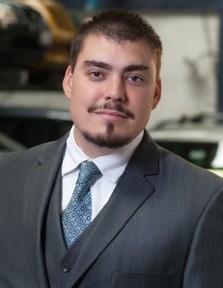 Jesse Courtney is the Airpark General Manager for Oakland and Portland and has been with Douglas Parking since April 10th 2007.
Jesse has managed Airpark for many years and is an experienced employee with Douglas Parking. He has gained from working within multiple different parking environments over the years. From high intensity valet, to stadium operations, and now 24/7 airport operations Jesse provides dedicated service to our client.  Jesse has worked with shuttle service as well as parking equipment, property manager, and Union employees.
Jesse's hobbies are camping and spending time with his wife and 7 year old triplets. He affectionately refers to taking care of them as a full time job but he says he would not trade it for the world.
CONTACT: jesse[@]douglasparking.com
EMMANUEL DIEGO, Account Manager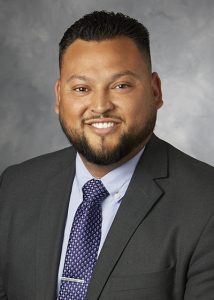 Emmanuel Diego began his parking career in 2004 and joined the Douglas Parking Team in 2019 as Account Manager of our operations at Stanford Healthcare Palo Alto. At Stanford Healthcare, Emmanuel oversees all of our operations on campus serving employees and patients, which includes our shuttle services, valet and self-park services,  exterior management program, and staff of over 125 employees.
Prior to joining Douglas Parking, he has several years of experience working at high-volume locations such as Levi's Stadium. His dedication to his staff, fellow peers, and customers/patients have played a vital role in our daily operations at Stanford.
Emmanuel enjoys spending time with his family, watching football especially the 49ers, and going on cruises on the Harley.
CONTACT: ediego[@]stanfordhealthcare.org
DENNIS DOWNER, Regional Manager, Las Vegas, Nevada/Arizona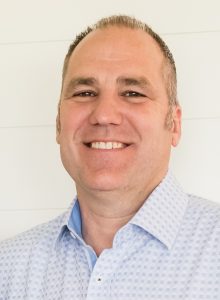 Dennis was our first employee in Las Vegas and now manages all of the Las Vegas locations. He also oversees management operations in Phoenix, Arizona. Before joining the company in 2003, Dennis worked in customer service and as a vendor representative for Sam's Co. USA, selling a multitude of products at Home Depot.
Dennis graduated with a degree in Business Management from the University of Phoenix.
He is an active volunteer at his church and is currently the Elders Quorum President. Dennis enjoys outdoor activities, such as mountain biking, camping, hiking, scuba diving, and wake-boarding.
CONTACT: dennis[@]douglasparking.com
BRADYN FUJIOKA, Regional Manager, Denver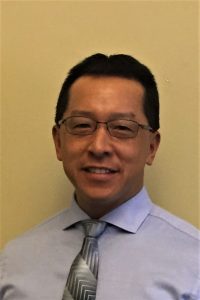 Bradyn is our Denver Regional Manager who possesses over 16 years of management experience. Beginning with Douglas parking in 2006, he has achieved the title of a Certified Parking Professional through the National Parking Association and has over a decade of experience in the parking and transportation industry. Bradyn graduated from UNLV in 1998 with a B.A. in Sports and Fitness Management. Before operating in Denver, Bradyn managed all valet and transportation services for the Cosmopolitan in Las Vegas, NV. Bradyn enjoys golf, baseball, being active, and spending time with family and friends.
CONTACT: bradyn[@]douglasparking.com
JASON JOHNSON, Director of East Bay Operations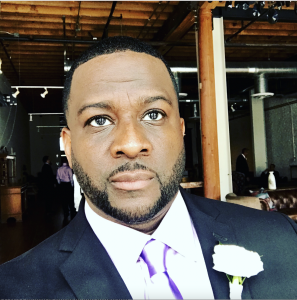 Jason Johnson is Douglas Parking's Director of East Bay Operations since February 14th, 2017. Jason oversees and manages operations from the East Bay of California to Walnut Creek, CA.  He has more than 16 years in the parking industry and is a hyper-focused Executive who tackles communication with all Area and Site Managers. Daily tasks include, direct communication with clients, establishing new business connections, coordinates events, and ensuring employees are delivering top-quality service to our clients.
Jason is an extremely qualified Director of operations. He graduated from San Francisco State with a bachelor's degree, has led large parking operations, and even worked as a regional auditor in the past.
Jason's hobbies include biking, sports, watching basketball, and various other fitness activities.
CONTACT: jason[@]douglasparking.com
ARJUN KHOSLA, Data Analyst/Auditor, Oakland
Arjun is the data analyst and auditor for Douglas Parking locations nationwide. He oversees the auditing processes and gathers data from all locations to analyze and present. Arjun loved crunching numbers and looking at statistics; So this position lets him show his strengths. Prior to joining Douglas Parking, Arjun was involved within the health-tech sphere.
Arjun graduated from the University of California, Berkeley with a degree in Sociology. In his spare time, Arjun enjoys spending time with his family and friends, playing video games, reading philosophy, hiking, and is an avid cricket fan.
CONTACT: a.khosla[@]douglasparking.com
JEFFERY MACE, City Manager, Charleston, WV
Jeffery is Douglas Parking's Regional Manager of Charleston, West Virginia. He oversees all daily operations along with market development and administration.
Previous to Douglas Parking Jeffery worked as a ramp agent for Piedmont Airlines ground handling for US Airways and American Airlines for over a decade.
Jeffery holds a plethora of knowledge, having obtained multiple degrees from the West Virginia University Institute of Technology, and isn't finished yet. In the near future, he will be striving for his BS in Accounting along with a Certificate in Fraud Examination. He currently has a BS in Business Management with minors in Economics, Marketing, and International Business alongside AS in Business Technology.
In his spare time, Jeffery enjoys playing tennis in his local USTA Tennis League, playing table tennis with friends, and is an avid reader.
CONTACT:
jeff.m[@]douglasparking.com
TAYLOR PHILLIPS, Regional Manager, Salem/NC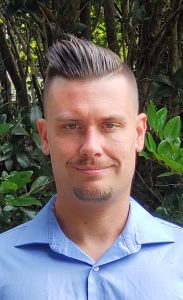 Taylor Phillips has been working with Douglas Parking since 2018. Taylor is the Regional Manager for the Winston Salem/North Carolina area and oversees all parking operations in the area with the largest portfolio being with Truist Bank.
His position requires organized implementation of contracts and other duties required to manage hundreds of workers. He has earned his position through his extensive experience in property and facility management. Taylor attended Forsyth Technical College and earned a degree in Logistics.
In his spare time, Taylor enjoys traveling and engages in various motorsports such as riding ATVs and Jetskis.
CONTACT: taylor[@]douglasparking.com
KLEJDIS RADOMI, Regional Manager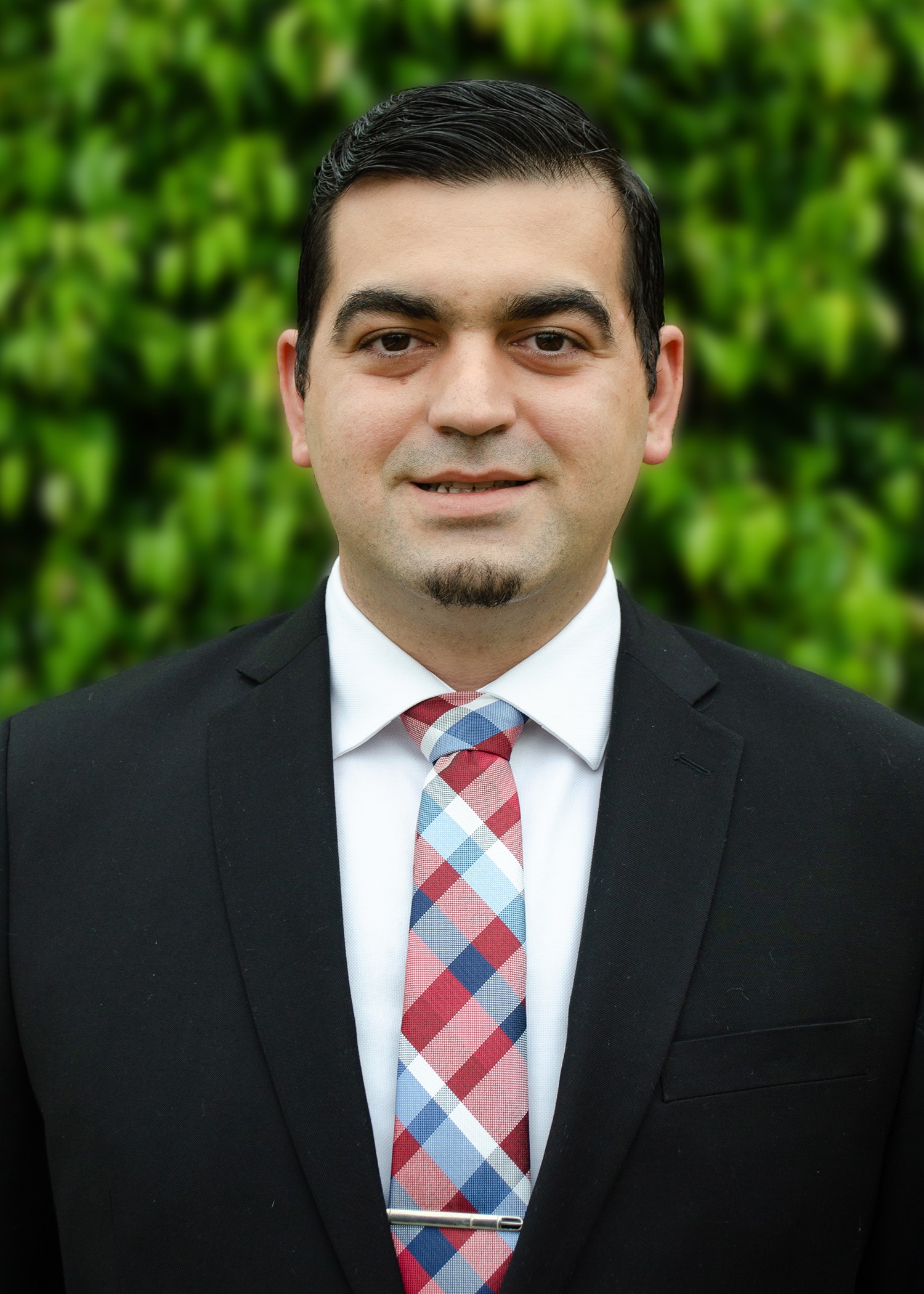 Klejdis comes to the team with 9 years of experience in the parking industry. He started out at the lot level and quickly ascended into management. He specialized in automation and account management with portfolios of upwards of 60 locations. Klejdis has managed operations in Connecticut, New York, and now Los Angeles. At his current position as Regional Manager, he oversees the operations at our City of Hope account, comprising of a team of 70+ employees. He is responsible for the day-to-day operation of valet, self-park, parking enforcement, and transportation, including P&L, personnel hiring, and development, customer retention, and negotiations. With a mixture of self-park and valet operations on top of specialization in remote management, automation, and transportation he offers a unique perspective to your operation.
CONTACT: klejdis[@]douglasparking.com
NICK ROTH, Business Development & Operations Manager, Denver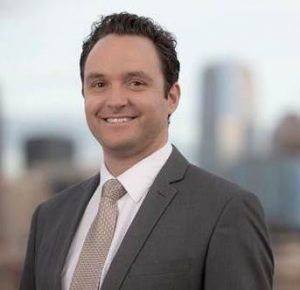 Nick is the Denver-based Business Development and Operations Manager. He manages all operations in Denver and oversees acquisition of new accounts throughout the Denver Metro Area.
Nick Graduated in 2012 from the University of Colorado with a degree in Business Management and Economics.
Prior to joining Douglas Parking, Nick worked in the parking industry for 10 years starting as a valet and working to where he is now. In his spare time he enjoys golf, snowboarding, and being at the lake.
CONTACT: nick[@]douglasparking.com
MARLENE SAMPSON, Regional Office Administrator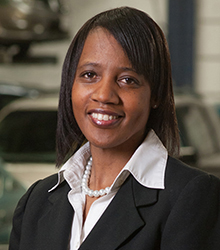 Marlene manages the office staff and oversees the Accounts Receivable department, bank reconciliations, and monthly reporting for management accounts. Before joining Douglas Parking in 2005, Marlene worked at Acorn Supply for 15 years in accounts receivable and as the Office Manager. She studied Accounting at Heald College and the University of Phoenix.
Marlene is a minister, financial secretary, and serves on the Board of Directors for Church of the Redeemed. She is actively involved with her church's outreach program, food bank, and adopt-a-school program. She also helps organize and leads teacher appreciation luncheons every year. Marlene enjoys taking cruises and reading about faith and healing.
CONTACT: marlene[@]douglasparking.com
ANDREAS "ANDY" STORM, Director of Transportation and Regional Manager, Shreveport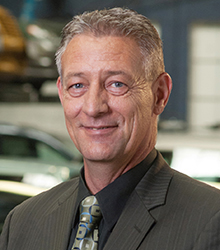 Based out of Airpark Oakland, Andy oversees the shuttle operations in California, Nevada, Louisiana, and Oregon, ensuring Department of Transportation (DOT) compliance and obtaining the permits and licenses required for passenger transportation. He also oversees the company's budgeting processes for managed accounts.
Andy is a Certified Parking Professional and has over 20 years of operational and administrative management experience including P&L management, transition management, and contract negotiation. Before joining Douglas Parking in 2006, Andy managed a towing and service company and security operations for a medical center.
Andy is fluent in German and English. He graduated from the Oakland Chamber of Commerce's Leadership Oakland Program, and he studied Business Management and Administration of Justice at Diablo Valley College.
CONTACT: andy[@]douglasparking.com
CALVIN TAN, Regional Manager, San Francisco & South Bay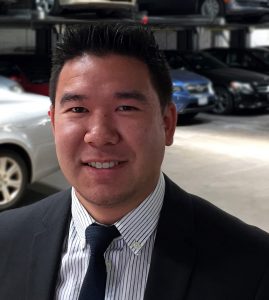 Calvin is our Area Manager for San Francisco, responsible for all locations within San Francisco and Daly City. He oversees the daily operations of all valet and self parking locations within his region, ensuring that Douglas Parking is providing prompt and friendly customer service, well trained and professional valet staff, and exceeding client expectations at each of his locations.
Calvin has several years of experience operating multiple locations. He was previously responsible for 7 valet operations within San Francisco; ranging from Full Valet Hotel locations, Valet Garages, and 24/7 Residential Valet Garages with a previous employer. Calvin was also the General Manager for 9 restaurants within the San Jose Airport. There he learned to fine tune his management skills to efficiently and effectively operate within an airport setting.
He attended San Jose State University where he received his degree in Business Management.
Calvin enjoys spending his free time hanging out with his family taking them to events within the bay area. He has also been a avid hockey player since the age of 7 and still enjoys playing in adult hockey leagues around the bay area.
CONTACT: calvin[@]douglasparking.com
NORMAN "NORM" WINER, Financial Analyst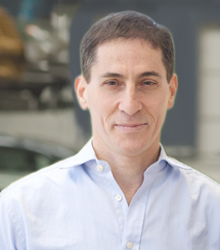 Based at our headquarters in downtown Oakland, Norm is in charge of financial analysis and reporting for Douglas Parking locations nationwide.
A Bay Area native and longtime friend of the Douglas family, he began consulting for the company in 2012 and now works full-time as the on-site financial analyst. Having worked in financial services for many years as an Options Trader, Norm brings a wealth of knowledge to the table.
Norm graduated from the University of California Santa Barbara with a degree in Liberal Studies and went on to receive an MBA in Finance from the Columbia University in New York, where he called home for 18 years.
In that time Norm became an avid traveler, seasoned scuba diver, and devoted uncle. He is an active member of his synagogue and enjoys hiking, reading, and rooting on his nephews at their Little League games.
CONTACT: norman[@]douglasparking.com