1930

Douglas Parking was established in 1930 by Sanford Douglas in Oakland, CA. We started as an automotive service company and, as car ownership became more popular, we evolved into a service and parking company.
1967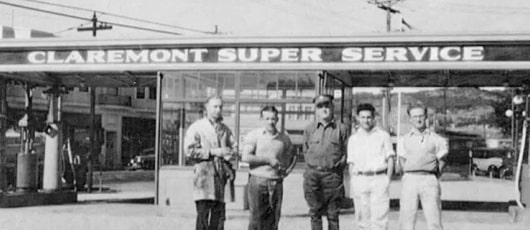 Holding true to our roots, Douglas Parking continues to be owned by direct descendants of our founder. Sanford's son, Leland, joined Douglas Parking in 1967 and was subsequently joined by his sons, David and Steven, in 1988 and 1996, respectively. Together, the three owners have overseen the company's successful growth and development.
1979
Throughout Douglas Parking's 89 years in the parking industry, we have expanded our operations to nine states. In 1979, we opened our first subsidiary off-airport parking business, Airpark Oakland, which is still in operation today.
1995
In 1995, Douglas Parking celebrated the opening of its 100th parking facility.
2018
As of 2018 Douglas Parking expanded into two new markets, Seattle and Phoenix/Scottsdale.
2021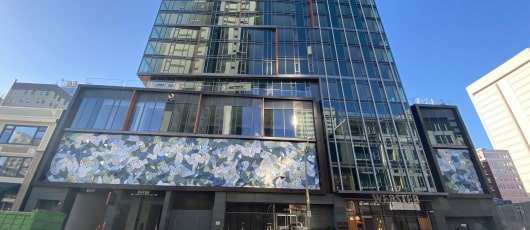 In May 2021 Douglas Parking moved into its brand-new corporate headquarters after moving offsite for three years during construction.
Since 1930 our organization has been committed to providing the best service possible using the values of inclusivity, honesty, and transparency. The company has been based at 1721 Webster Street since 1938 and, through our partnership with Holland Partner Group, redeveloped this site into our new national HQ as well as a 250 space garage and 210 high end apartments.
We are very proud of this development and expect to call this site home for many years and many more generations of business.